R1 500.00 per person
1/2 day Drive a Tractor RPL │ Agri Skills Agricultural Training Centre (Cullinan Farm), Cullinan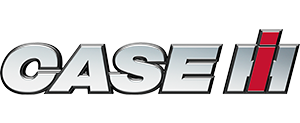 This course is an RPL course, Recognition of Prior Learning, intended for those who are experienced in operating a tractor and has the need to have a certificate, therefore it will cover the basics of how to drive a tractor.
Like all our short courses the training will consist of both theory and practical, with a strong focus on practical training. This course is ideal for farmers or farm workers who intend to apply for work abroad, we have collaborated with FARM4USA and USAFARM LABOUR to present this product to the market.
When completing this course, you will be certified to operate/drive and maintain a tractor. CASE IH mechanical tractor/s will be used for the practical training.
Learners must have a driver's license and previous tractor driver experience.
The following Unit Standard will be covered:
Drive a Tractor – US 116820: NQF L2, Credits 10
Course Content:
Legal requirements and hazards for operating a tractor.
Starting and shutting down of tractor.
Operating procedures of tractor.
Maintenance of a tractor.
Duration: 1/2 day
Included in the price:
Learner manual, assessment, moderation, & certification.
Tea, coffee and rusks at arrival.
Transport. Shuttle service is available from our Groenkloof, Pretoria office to our Cullinan Farm.
QUICK CONTACT FORM
Complete the quick contact form below and ask us your questions or request more information about our courses.